Ferrari's Sebastian Vettel extended his Formula One Drivers' Championship lead after winning the British Grand Prix ahead of Lewis Hamilton and Kimi Raikkonen.
In what was possibly the best race of the season, Vettel had an amazing start to overtake pole-sitter Hamilton before the first corner.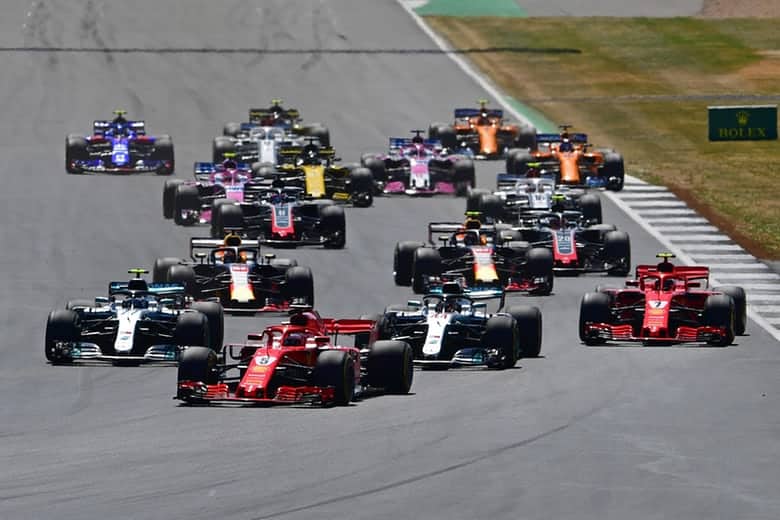 Valtteri Bottas also passed his teammate, but at turn three everything went wrong for Hamilton after he spun off the track following contact with Raikkonen. That meant that he went from first to last after only three corners of the race.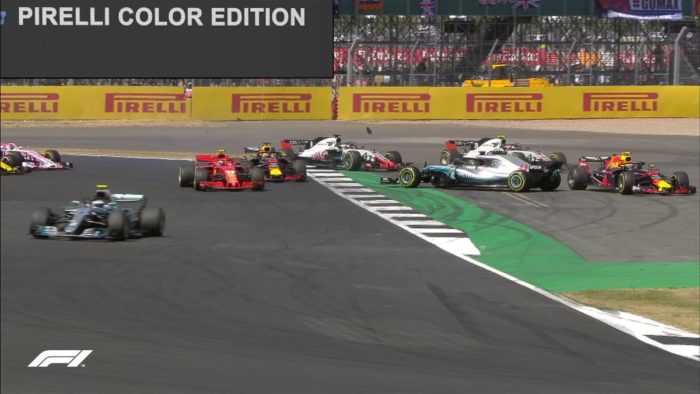 Hamilton reported damage, but the team said they couldn't see anything on the data. It didn't look like anything was wrong judging by the lap times either. Hamilton was up to 11th within six laps. He made that sixth after another five laps but his charge then eased as he fell 27.4sec adrift of race leader Vettel.
Raikkonen was handed a 10-second penalty for causing the incident with Hamilton, which was served when he pitted at the end of lap 13. On returning to the track, his pace was remarkable, around two seconds quicker than the leaders.
Vettel pitted on lap 20, briefly handing the lead to Bottas, who pitted the very next lap to come out behind Hamilton. Hamilton duly obliged and moved over for Bottas to pass him to second, as the two were on different strategies.
Hamilton stretched his stint for another three laps before he pitted for a fresh set of mediums. He rejoined 27.3sec behind Vettel in sixth. A podium finish for Hamilton looked unlikely, but when Marcus Ericsson crashed at high-speed at turn one, which brought out the safety car.
Ferrari and Red Bull then opted to pit both cars for a second time, but Mercedes rolled the dice and kept Bottas and Hamilton out. Hamilton wasn't that impressed by the decision, telling his team that he was worried about his tyre life relative to his rivals. The strategy put Bottas in the lead, with Vettel second and Hamilton third.
At the restart, Bottas backed up the pack and got away swiftly followed by Vettel. Behind those two Hamilton, Raikkonen, Max Verstappen and Daniel Ricciardo were fighting for places between them.
It was turning into a real fight, but just as everything settled down again, Carlos Sainz collided with Romain Grosjean and the safety-car came out once again to set up a dramatic finish.
After the second safety-car came back in, Bottas did a good job to hold off Vettel, who did everything in his power to regain the lead. Vettel waited patiently for the correct time and it took a brilliant late dive on lap 48 to take the lead with just four laps to go. Hamilton also passed his teammate on the following lap as Bottas was struggling. The next lap Raikkonen also overtook Bottas who now went from leading the race to losing out on a podium finish in the space of three laps.
Vettel strolled to victory by 2.2 seconds to extend his lead at the top of the drivers' standings to eight points over Hamilton.
Race Classification: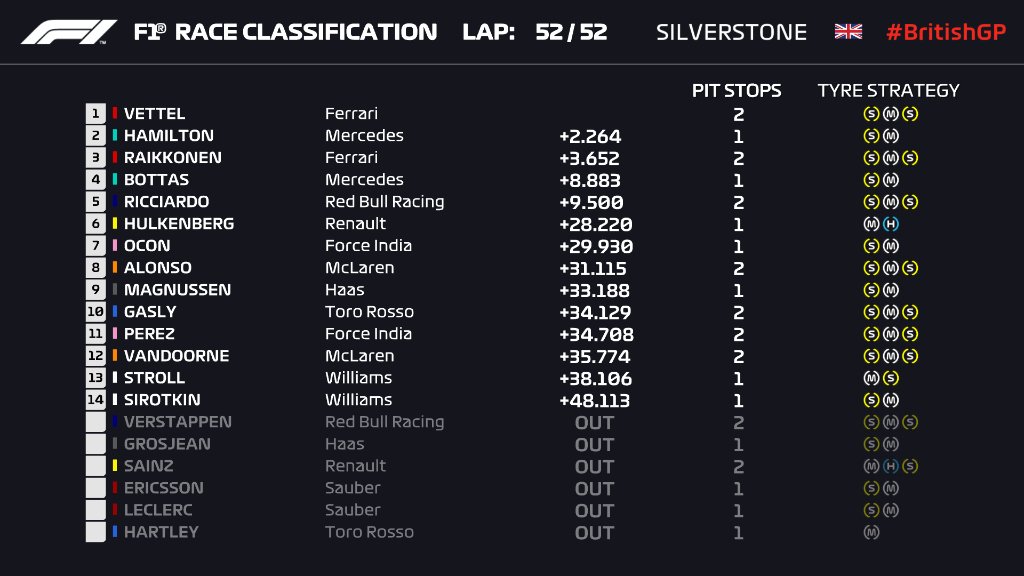 Images: @F1/Twitter
You may also like