Sebastian Vettel won the Hungarian Grand Prix on Sunday to extend his lead over Lewis Hamilton to 14 points in the drivers' championship.
Hamilton finished fourth after allowing Mercedes teammate Valtteri Bottas to go past him into third.
The Finn had moved aside to let Hamilton attack the Ferraris earlier in the race. Hamilton kept his promise that he would allow Bottas to overtake him if he was unable to get past the Ferraris.
Kimi Raikkonen, who finished second,  complained that he could have gone faster, but was used by Ferrari as a buffer between Vettel and Hamilton.
F1 now heads into a four-week summer break, with the next race, the Belgian Grand Prix, set to take place on 27 August.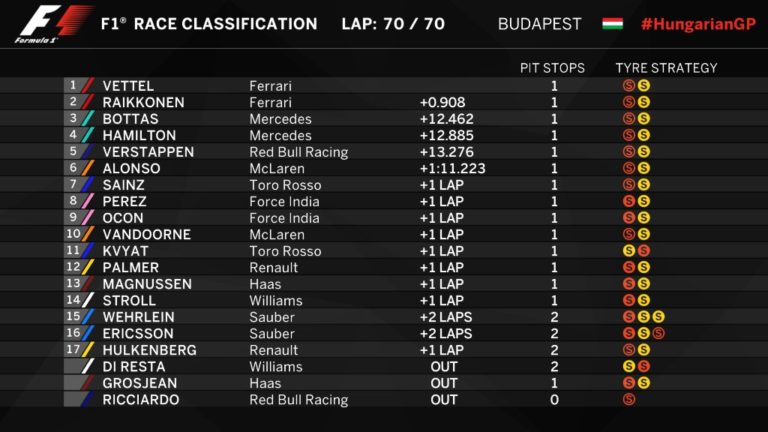 Photo: Lars Baron/Getty Images
You may also like