Sebastian Vettel won the Brazilian Grand Prix on Sunday, while Lewis Hamilton surged from last on the grid to finish fourth.
Valtteri Bottas, who began the race in pole position, had to settle for second, with Kimi Raikkonen in third.
The key moment of the race came when Vettel passed Bottas off the line and into the first corner, and then emerged just ahead of the Mercedes driver following his only pit stop.
It was Vettel's first win since July and the 47th of his career.
'It's a great release,' said the Ferrari driver. 'It's been a tough day and race. We were all more or less the same on pace, it was really difficult and no room for mistakes.'
Hamilton said he was pleased with his fightback.
'It was fun, it felt reminiscent of my karting days – starting at the back.
'I messed up yesterday and put myself in the worst position. I was quick enough to win this race. Waking up this morning, my goal was to redeem myself and do the team proud.'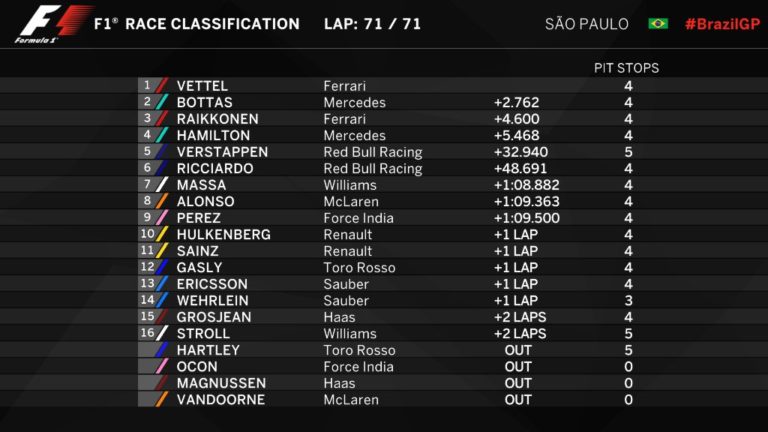 You may also like