Sebastian Vettel leads the Formula One drivers' championship after winning the Canadian Grand Prix ahead of Valtteri Bottas and Max Verstappen, JUANDRE JOUBERT reports.
Vettel, who lead from start to finish, looked like he was on a Sunday afternoon stroll for most parts of the race as he went on to win his 50th  Grand Prix race.
Vettel had a great start as he cleared the first couple of corners with a good lead ahead of Bottas, who was under a great deal of pressure from Verstappen. Chaos ensued behind them as there was a big crash between Brenden Hartley and Lance Stoll. Stroll oversteered into turn six and collected Hartley who had nowhere to go but the wall and was launched into the air, both had to retire from the race.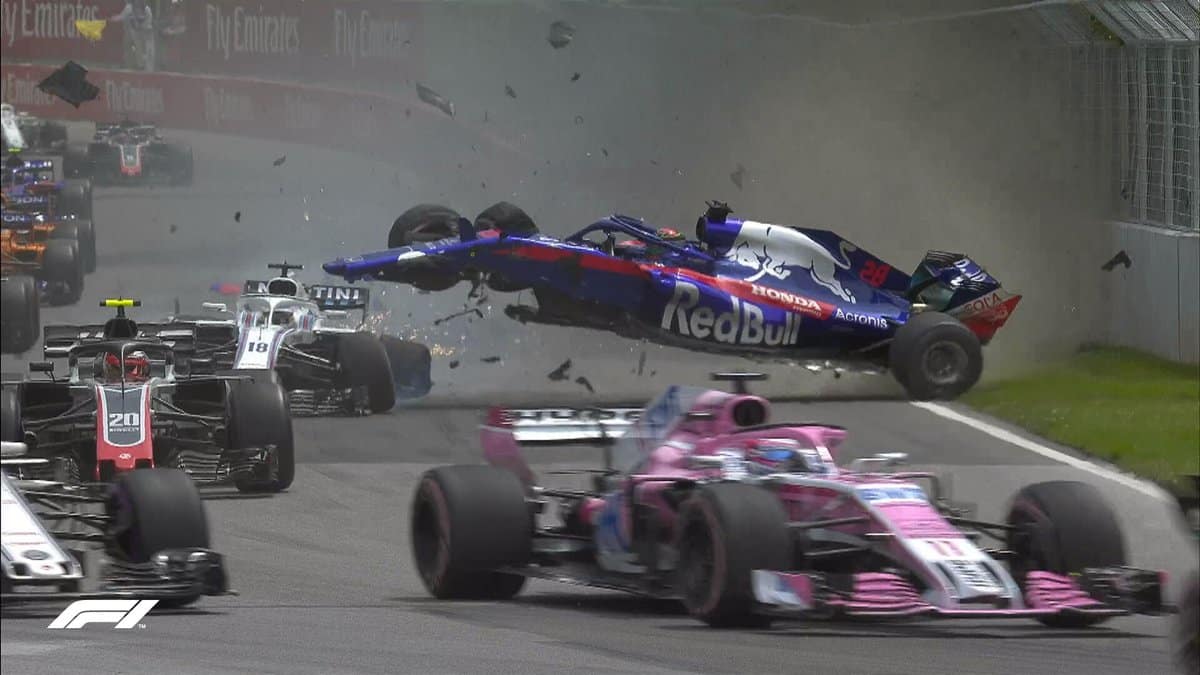 The safety car came out for four laps as the track was cleared of debris.
Vettel timed his restart perfectly to have a one second lead in just a few corners as Bottas had to fend off Verstappen once again. As Vettel extended his lead, Bottas was getting away from Verstappen, but he could not catch the race leader. On lap 16 Verstappen and Hamilton decided to pit, but Hamilton had to fend off Charles Le Clerc and that cost him dearly as Daniel Ricciardo pitted the lap after, and he came out ahead of the current world champion.
At the front, Vettel and Bottas were miles ahead of the drivers behind them, with Vettel extending his lead to 3.2 seconds by lap 28. Vettel's teammate, Kimi Raïkönnen, who was third at the time, only decided to stop for the first time on lap 30 which was touch and go, but in the end he emerged behind Verstappen, Ricciardo and Hamilton. There was a bit of a fight between Hamilton and Raïkönnen for fifth place, but Hamilton pulled away from the Ferrari driver.
On lap 35, Mercedes decided to finally pit Bottas and Ferrari responded by pitting Vettel the very next lap. Both drivers now had supersoft tyres on and Bottas looked the faster between the two drivers. But Vettel was easing his tyres on the first lap out, and set the fastest lap of the race on lap 38.
On lap 40, there was heartbreak for Fernando Alonso in his 300 Grand Prix start as he had to retire due to an exhaust issue with his car.
By lap 54, Bottas was gaining fast on Vettel, he reduced the lead to just 3.2 seconds, but all his hard work was undone when he went off track at turn two and lost 1.8 seconds.
Vettel stretched that lead to 7.9 seconds by lap 60. Verstappen was running comfortably in third, but behind him Hamilton was gaining on Ricciardo, and he was gaining fast. But a mistake saw his challenge for fourth end on lap 65.
On the penultimate lap, the chequered flag came out early, needless to say, Vettel wasn't very impressed, but he stayed alert as he slid through the final chicane with ease to win his first race since Bahrain and regain the lead in the drivers' championship.
Bottas came home in second ahead of Verstappen in third, while Ricciardo kept his cool to finish ahead of Hamilton.
Photo: @F1/Twitter
You may also like