When you think of snooker, it's impossible not to include Ronnie O'Sullivan in those thoughts. The Rocket, as he's affectionally known as by his adoring fans, is a living legend in the sport. It's that simple.
The fact Ronnie O'Sullivan is widely regarded as one of the best players to grace the sport of snooker is hardly surprising given what he has achieved in the game. Since turning professional in 1992, the joker that is O'Sullivan has won five World Championships, a record seven Masters titles, alongside a record seven UK Championships, setting yet another record of 19 titles in Triple Crown tournaments – a hugely impressive achievement in such a competitive sport.
Alongside all of this, he has 36 ranking titles – sharing the record with another legend of the sport, Stephen Hendry – and has his name firmly near the top of snooker's all-time prize money winning list with an estimated £10million worth of earnings. The current world number one even has his own casino game that is one of the most popular slots at Mansion Casino. It is part of the Sporting Legends range of games, and make no mistake that O'Sullivan is a living legend in the world of snooker.
But with all this success comes the desire to potentially step aside as 'The Rocket', quite possibly, feels he can simply achieve no more in the sport. Alongside the evident fact that he doesn't enjoy the limelight and endless media attention that other sportsmen perhaps crave, there are signs Ronnie O'Sullivan could retire in the near future. Heck, he even gets so bored of the competitive snooker scene that he has to keep himself entertained by putting on an Australian accent in his interviews.

Speaking before the World Snooker Championship's in April, O'Sullivan hinted at retirement plans once again, with his usual bit of comical value in there also, saying: "I feel like I have kind of been retired for the past 10 years! I play and I enjoy, but I have never set out to break records. I just play the game because it fills my day up and I do it on my own terms. My life would probably be a lot duller without it."
In recent years O'Sullivan has become more selective over which tournaments he plays in, which is certainly different compared to his fellow professionals, who tend to play in them all should they achieve qualification. As he touched upon in the quote above, The Rocket has repeatedly said he has no ambition to play in more tournaments or break records which has led to rumours about how much longer he will continue holding a cue.
Retirement rumours are never-ending, perhaps down to the fact that snooker would be far worse off without Ronnie O'Sullivan. There's a huge fear that when he steps aside, who will pick up the mantle? He's a character in a modern climate where sportsmen, like Premier League footballers for example, tend to be a bit robotic and media trained. He's an entertainer with an impressive array of pots he can make and the speed in which he does them, and he's a cheeky, funny professional who puts bums on seats.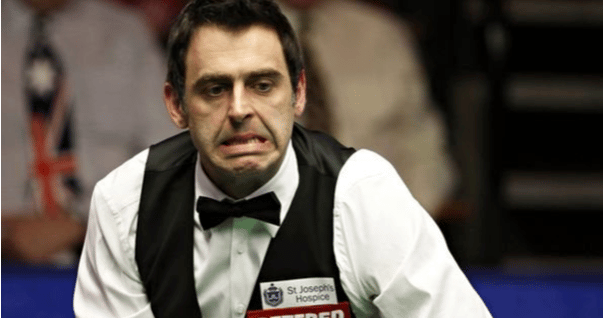 (Image via https://twitter.com/gima2327)
Snooker without 'The Rocket' is unimaginable for some, but with O'Sullivan's endless hints at retirement and the evident desire to step away from the sport in the near future, snooker must hope that the 43 year-old can rediscover his waning passion for the game and help the sport continue its growth for a while longer yet. He is the face of it, after all.
You may also like