SoccerClub caught up with Bafana Bafana midfielder May Mahlangu to find out about life in Romania.
How is life treating you since your move to FC Dinamo Bucuresti?
I've settled down very well with the team and have signed a contract for three years. I always knew I would get a club in Europe because it's where I made a name for myself. Sometimes you just have to be patient and wait for the right deal to come along. There were a lot of rumours going around about me returning to South Africa, but as you know, it's everyone's dream to play in Europe and I was blessed to get the opportunity. This is a big team with humble ambitions.
Are you adjusting to the culture there? It's quite a different environment to Sweden, Belgium and Turkey, where you have played before.
It takes time. I know this because I have been in several places, but the sooner you get used to it, the better. I'm starting to communicate with the players. Friendships are very important in a new environment because it makes your job easier. You suddenly feel a bit more welcome in the team and you are able to do your level best.
Given your well-documented success in Sweden, are you disappointed you aren't playing in a bigger league?
When I played in Sweden, people didn't know much about that league until I started winning things. It took time – seven years – to achieve what I did. It wasn't overnight. I think I have done well, considering I came from the Stars of Africa Academy in South Africa, went straight to Europe and picked up the individual accolades I have won there.
Did you ever think about coming back to South Africa? 
People will say it's home. Yes, it's home in the sense that it's where I come from – Secunda in Mpumalanga – but Sweden is where I got an opportunity to play football and become the player I am. I want to play in Europe for as long as I can. I have always thought it would be nice to go back and play in the PSL one day, but not now.
So you don't have any regrets?
Not really. You have to live with the choices you make in life. Some of my choices didn't go the way I intended them to, but I believe it's all God's plan. I've played in Turkey and Belgium, where I did well, although I was unfortunate with injuries. Those are mere setbacks and I wouldn't necessarily call them disappointments.
What are your hopes and ambitions with the national team?
To play in a World Cup, of course. I think it's every player's ambition to be on such a massive stage and it takes time, but I think we are on the right track. If you look at our qualifying group [which includes Cape Verde and Burkina Faso] you can easily say Senegal are the strongest and the favourites.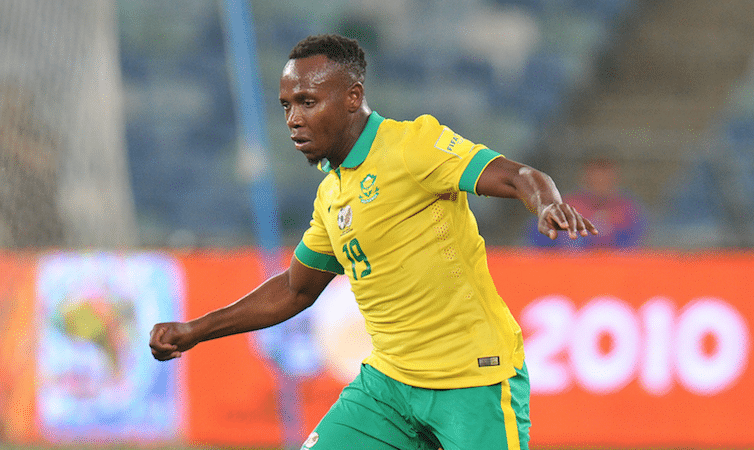 – This article first appeared in Issue 77 of SoccerClub magazine
You may also like