Marc Marquez clinched his fifth MotoGP World Championship in just six years thanks to another stunning victory in the Japanese Grand Prix in Motegi.

The 25-year-old Spaniard cruised to victory at the home of Honda after his main contender Andrea Dovizioso crashed his Ducati on the second-last lap to confirm Marquez as champion.
Marquez now has a total of seven world titles to his name after triumphs in the Moto2 (2012) and 125cc (2010) categories.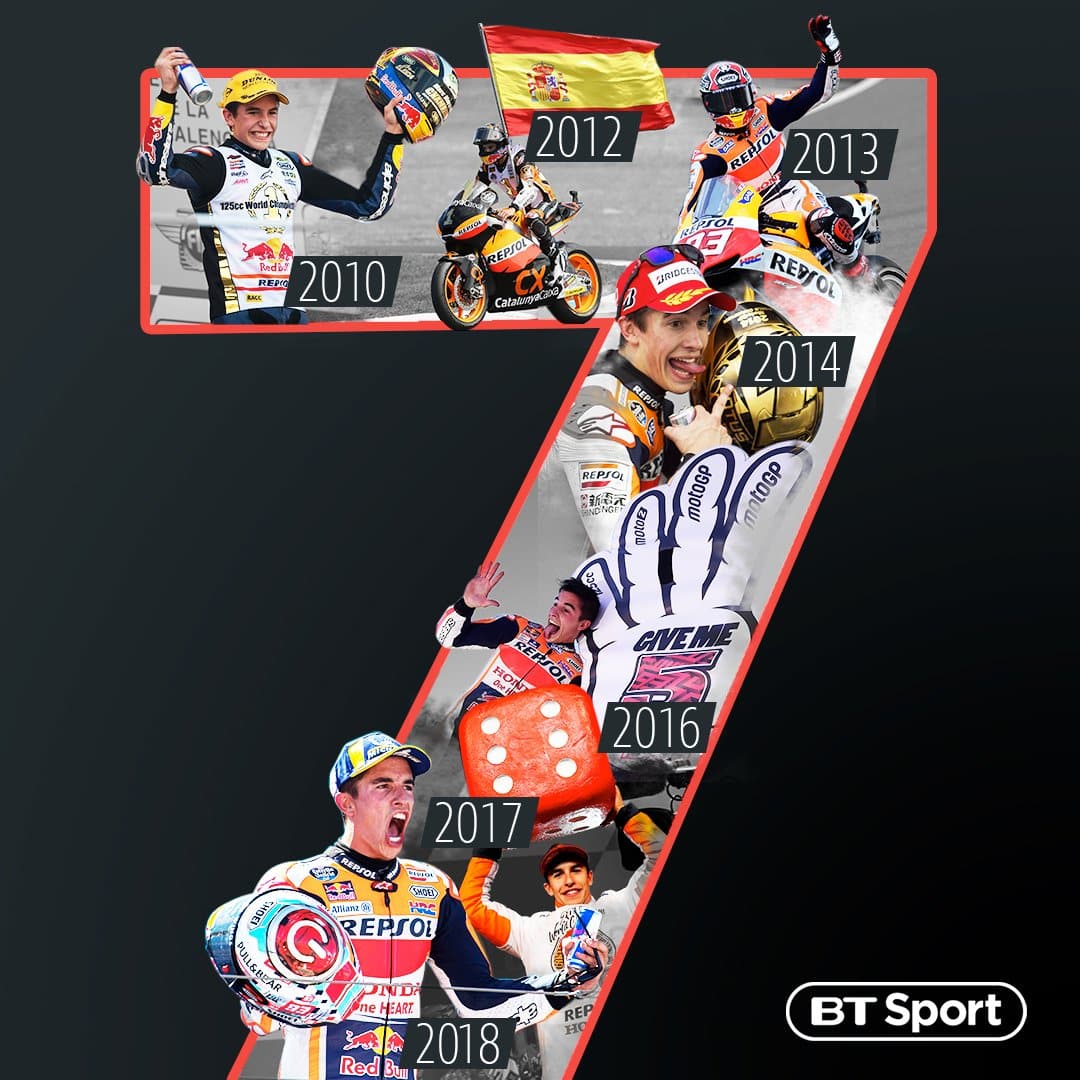 Dovizioso had led for most of the 24-lap race, yielding the lead to Marquez with four laps to go, setting up yet another epic encounter between the title leaders.
But Dovizioso's soft front tyre slipped away on the tight turn 10, enabling Marquez to skip away to an unassailable championship lead.
Marquez became the youngest driver to win his fifth MotoGP crown and said: 'I'm really happy. I attacked Dovi before the last lap because I felt I had more.'
Cal Crutchlow and Alex Rinse completed the podium while Yamaha legend Valentino Rossi finished in fourth place.
Earlier in the week, Rossi conceded that his MotoGP records are in danger if Marquez continues his current form.
At only 25, Marquez is already one of the best drivers in MotoGP history, and no one will be surprised if he goes on to win another five titles.
Photo: @MotoGP/Twitter