Lewis Hamilton won the Italian Grand Prix on Sunday to take the drivers' championship lead from Sebastian Vettel, who finished third.
A day after securing a record 69th pole position, Hamilton went on to claim his sixth win of the season, and move three points ahead of Vettel.
It was Hamilton's fourth win at Monza and the 59th of his career.
His Mercedes teammate Valtteri Bottas finished second.
'You know what – I love it here in Italy,' Hamilton said afterwards. 'I love the passion of the fans, especially the Ferrari fans. The energy – you never get to see it apart from Silverstone, so I love it.
'I am happy. The team did an amazing job. Valtteri did a great job. Mercedes power is better than Ferrari power, so that's one thing. The start was difficult – grip was quite low.
'Today was all about the team pulling together and maximising the car. It was fantastic. I look forward to coming back here next year and for the rest of this season.'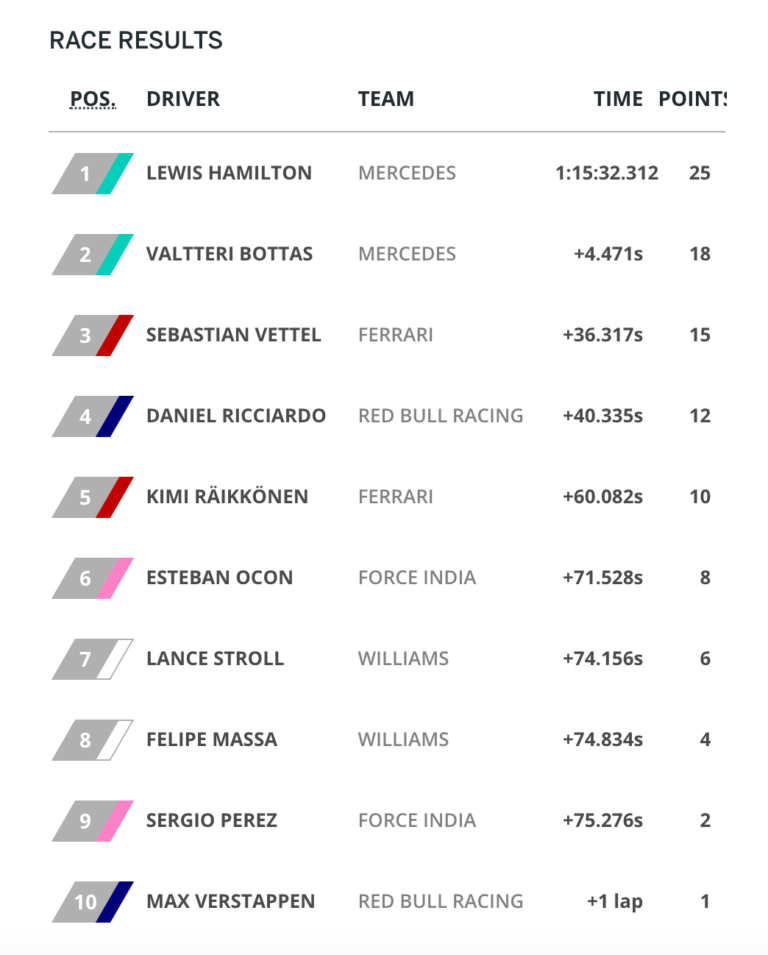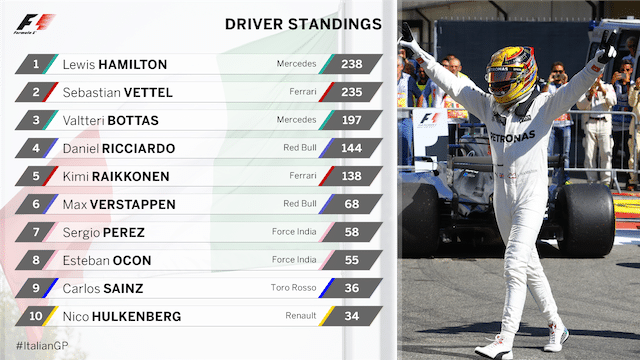 You may also like