Mercedes' Lewis Hamilton won the Spanish Grand Prix on Sunday to move within six points of Sebastian Vettel in the drivers' championship.
Ferrari's Vettel, who finished 3.5 seconds behind Hamilton, now has 104 points and Hamilton 98.
'Guys, what can I say?' said Hamilton on his team radio. 'A fantastic job this weekend – thank you. The strategy was right on it.'
It was Hamilton's second win in five races this year and the 55th of his career.
Red Bull's Daniel Ricciardo finished third.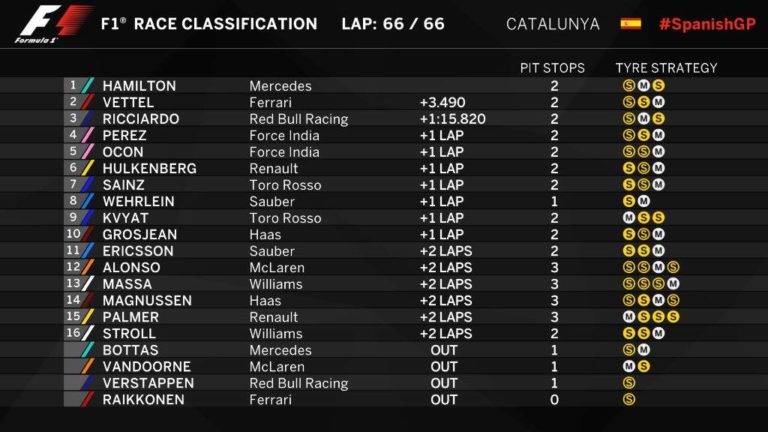 Photo: Lluis Gene/AFP Photo
You may also like