Mercedes' Lewis Hamilton clinched his fourth world title at the Mexican Grand Prix on Sunday, despite finishing ninth.
Red Bull's Max Verstappen won the race after taking the lead at the first corner. It was a move that led to a collision between Hamilton and Ferrari's Sebastian Vettel.
Vettel went on to finish fourth, but he had to finish second to keep his title hopes alive.
Hamilton joins Vettel and Alain Prost on four world titles, behind only Michael Schumacher (seven) and Juan Manuel Fangio (five).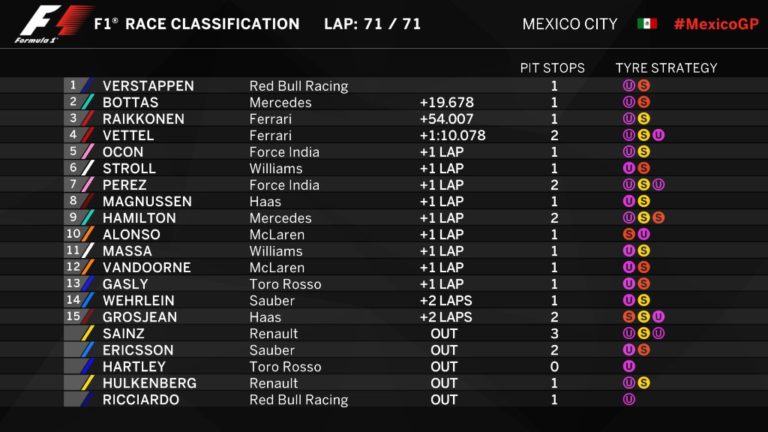 'Wow. I just want to say a big thank you to everyone who came out to see us,' said Hamilton. 'The Mexican fans, I think, are the best around the world. I did everything I could. I had a good start and I don't really know what happened at turn three, but I gave him plenty of room, but I tried my hardest to come back.
'A big thank you to my family and my team. Mercedes have been incredible over the last five years and I am so proud to be a part of it.
'I never gave up. It was not the [type of] race I wanted. I kept going right to the end. I just want to lift it up to my family, and God and my team.'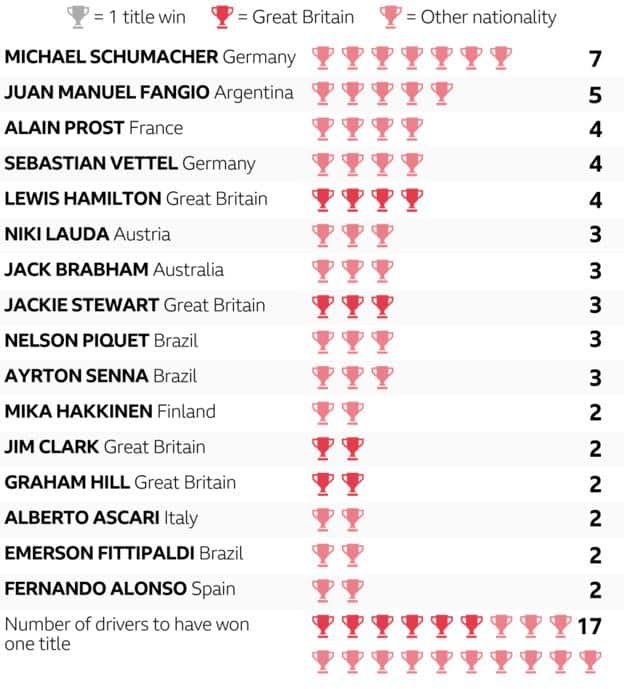 You may also like