Daine Klate is one of the league's most decorated players but few know how close his career was to ending before it had even begun.
Since making his PSL debut over 12 years ago for SuperSport United as a 19-year-old, the wing has established himself as one of the league's best and most recognised players.
But in 1990 there was an incident that could have put a stop to all that: Klate was hit by a car while playing football on the streets of Gelvandale, Port Elizabeth.
'I was five years old. The ball rolled over the road and I was running after it and not looking,' he recalls. 'Unfortunately there was a car coming and I ran straight into it. If the car had been going any faster, I probably would have suffered more damage than just a broken thigh bone.
'The car knocked me back to the sidewalk. I was in hospital for six weeks. Being a young kid, they couldn't put my leg in plaster so I had to lie absolutely still in bed until I was discharged.
'I can't remember if I was right- or left-footed, but I know that afterwards I was left-footed,' Klate chuckles.
'I was fortunate that I recovered well because my bones were still growing. So there was no problem and it has never given me any trouble in my career, I have never felt anything. When I started playing seriously for our local amateur side, Glenville Celtic, at the age of eight,
I was fine,' he says.
That left leg has destroyed many defences over the years, leading to Klate's success that has seen him win league medals in five successive seasons, three with SuperSport United and two with Orlando Pirates, together with eight cups.
Klate grew up in the same 'hood as former Bafana Bafana midfielder Elrio van Heerden, who went on to play in the English Premier League with Blackburn Rovers and Belgian side Club Brugge. 'I would train five times a week with Elrio, because we grew up together. We did everything, like walking to school, together,' he says
'The reason Elrio and I made it to the big leagues is because we trained five times a week, instead of three, like most youngsters. I can see that determination in my two boys; they absolutely love playing cricket and soccer.'
Klate left home at the tender age of 14 to enhance his budding career at the School of Excellence in Gauteng. Although he didn't like the set-up at first, he persevered to develop into arguably one of South Africa's most successful footballers in the modern era  – a sacrifice that's paid off handsomely.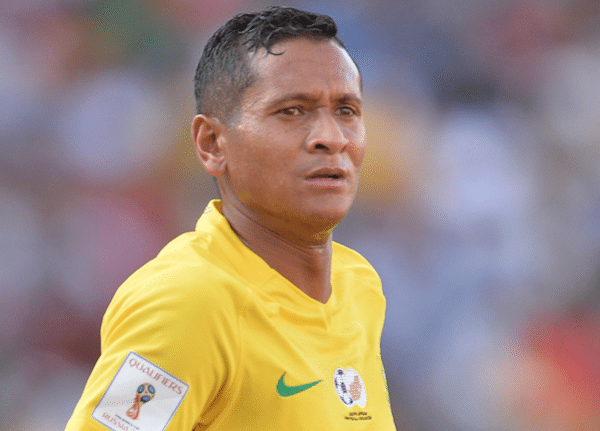 Full name: Daine Marcelle Klate
Date of birth: 25 February 1985
Place of Birth: Gelvandale, Port Elizabeth
Previous clubs: SuperSport United (2004-2010 and on loan in 2015), Orlando Pirates (2010-2014), Bidvest Wits (2015-present)
Honours: PSL champion (2008, 2009, 2010, 2011, 2012), MTN8 winner (2004, 2010, 2011, 2016), Telkom Knockout winner (2011), Absa Cup/Nedbank Cup winner (2005, 2011, 2014)
National honours: SA U17, U20 and U23. 15 caps for Bafana Bafana (debut vs Panama on 16 July 2005)
– This article first appeared in Issue 77 of SoccerClub magazine