Kaizer Chiefs have been named on the top-10 list of best kits on Fifa 20 alongside the likes of Barcelona, Arsenal, Roma and Valencia.
Fifa 20 might be about scoring goals and winning games, but that doesn't mean you can't look stylish while climbing up the ladder in Division Rivals or racking up wins on FUT Champions.
Fashion matters, and that's still the same even in your very own virtual world.
Kaizer Chiefs (home)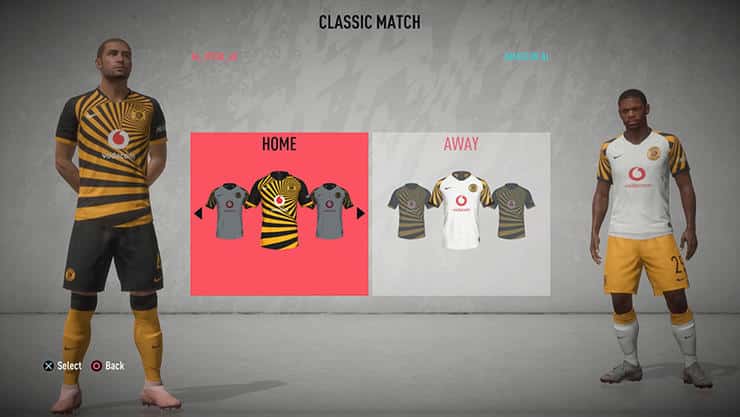 Kaizer Chiefs' home kit is a refreshing change from the mundane strips most clubs prefer these days. The Soweto giants have again opted for a vibrant design which brilliantly captures the club's dominance in African football.
Characterised by multiple tiger stripes, the Chiefs' home threads are sure to instil fear into their opponents and intimidate them into submission. Er, maybe.
Stevenage (home)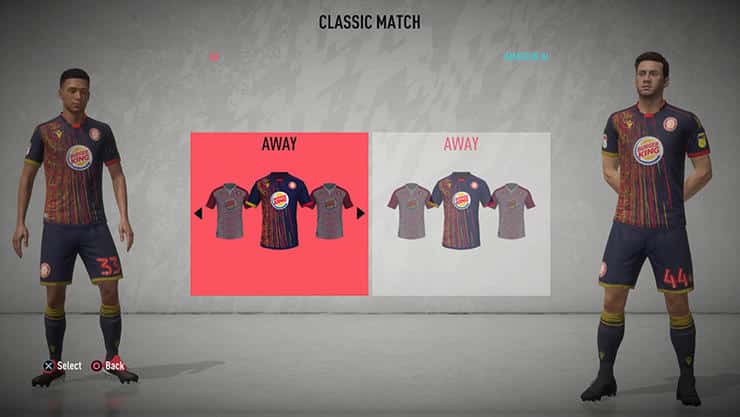 OK, so it's actually awful in real life but Stevenage's home kit is one of the most artsy you'll find in the 2019-20 season. It features a splash of multiple colours, dominated by yellow, green and purple: a bit like somebody vomiting up a rainbow.
The colour combination is the main draw of the kit, but if you fancy lunchtime at Burger King then you might be enticed by the logo placed right at the centre of this shirt.
RB Leipzig (third kit)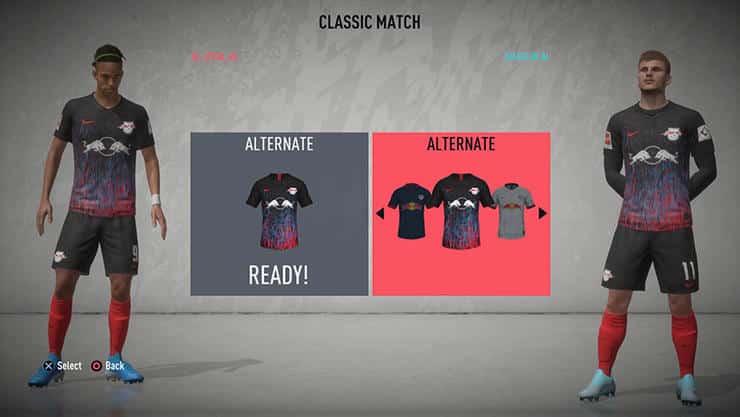 After making its debut in Leipzig's impressive win over Benfica in the Champions League group stage, tons of football fans worldwide expressed their admiration for their third kit and its eye-catching design.
The kit is predominantly dark blue, but it's also mixed in with shades of red to form what appears to be a rainy contrast. Two bulls going head to head are featured on the centre of the jersey, complementing the kit's fancy design.
Club Atlas (home kit)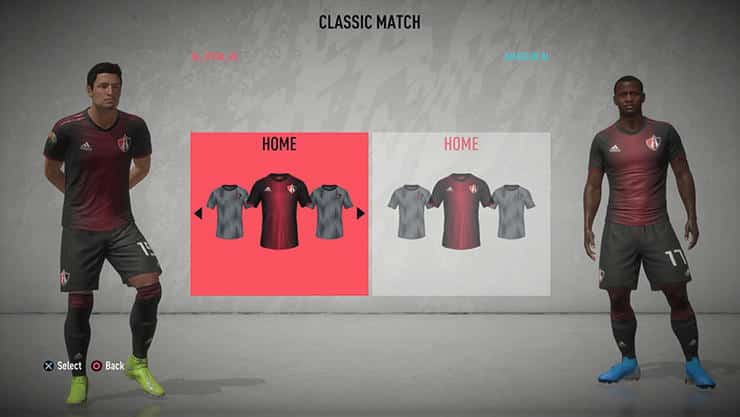 Club Atlas have made a major change to their kit design from last season, opting for a striped gradient as opposed to the half-and-half design they utilised in the 2018-19 campaign.
The new design looks amazing too, with its beautiful mixture of red and black – two of the Liga MX side's primary colours.
Sporting CP (away kit)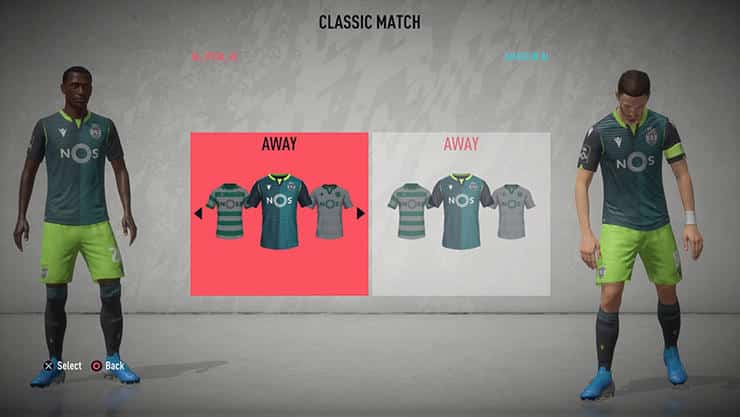 Sporting CP's 2018-19 away shirt was amazing; a futuristic effort which proved incredibly popular among Fifa 19 players. Luckily they've produced another masterpiece for the 2019-20 season, maintaining their status as the best-dressed team in Portugal.
The jersey features a half-and-half design with horizontal stripe gradient, complete with the famous 'NOS' logo right in the middle. It's a classy kit that looks great in-game, and sure to make your team stand out amid a plethora of teams donning boring kits.
Roma (away kit)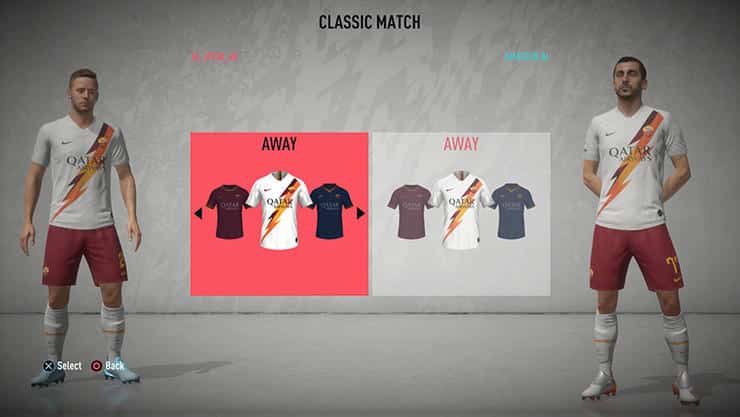 Lit up by a fiery lightning bolt across the jersey in their famous city's colours, Roma's away kit for Fifa 20 is easily the best in Serie A – and among the finest in the world.
Roma gave the unique lightning bolt life with their trademark palette, producing one of their coolest kits in recent memory while maintaining a proud club's identity.
Leicester City (away kit)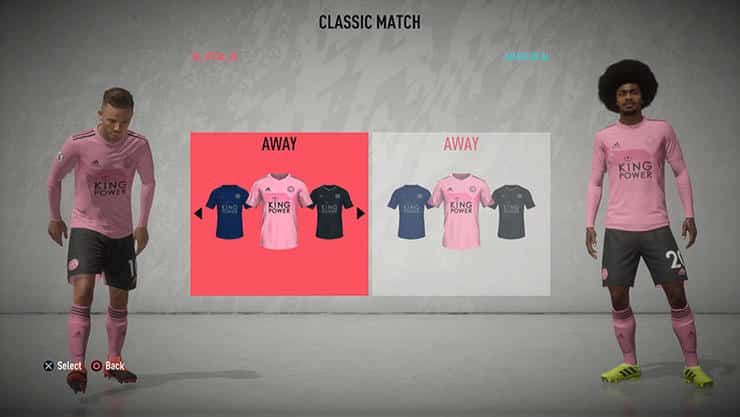 Leicester's away effort – an eye-catching pink shirt with black shorts – is a little unusual but stylish nonetheless. The top, styled on Germany's 2018 World Cup kit, earned high praise on social media after the Foxes' kit reveal … and rightly so, we say.
Valencia (away kit)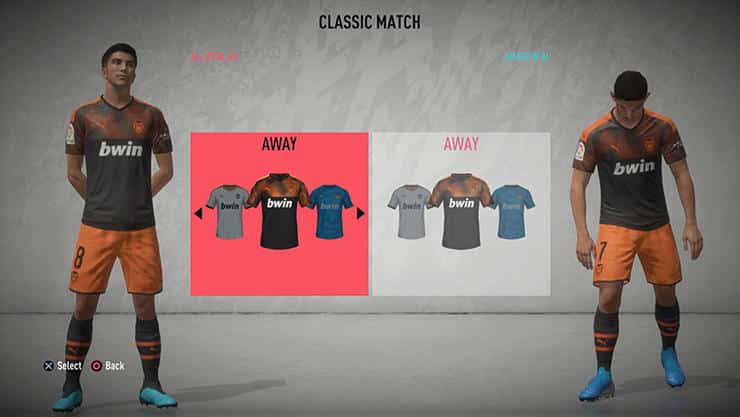 Valencia's away kit features a unique design inspired by the fallas: a traditional celebration held in the city popularly referred to as the festival of fire.
The kit is predominantly black, but features a fiery design in its upper half referencing the Night of the Burning – a key facet of the festivities.
Arsenal (away kit)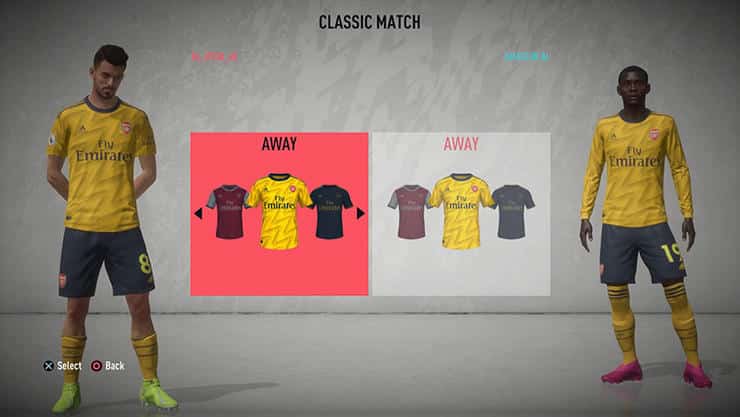 Arsenal's away kit is a modern remake of their most iconic kit design: the 'bruised banana' worn between 1991 and 1993, back when the Gunners partnered with adidas last time around.
The north Londoners boast arguably the best strip in the Premier League, and this top banana is sure to earn you some respect as a true connoisseur when you step onto the virtual pitch.
Barcelona (third kit)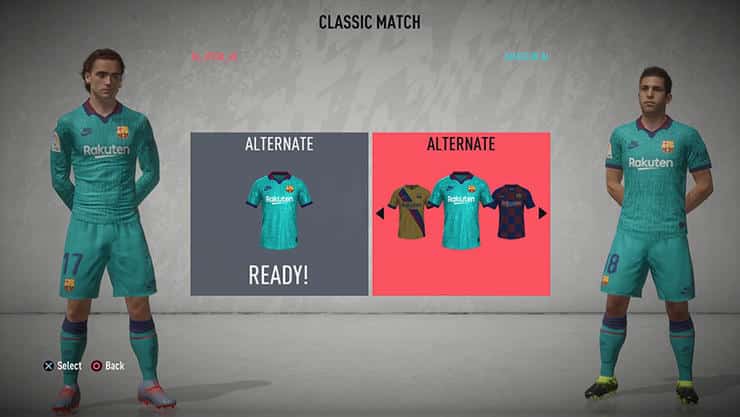 Complete with iconic Nike futura logo, Barcelona's third kit is a masterpiece. It features a predominantly light blue design, complemented by the club's main colours paying homage to their roots in a proud city.
You probably won't become a tiki-taka specialist by using the kit, but your team is sure to look far better than most you'll come up against.
You may also like