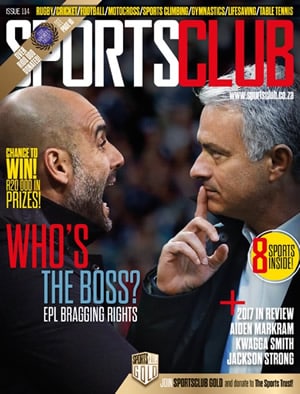 Sport is much more than just kicking or hitting a ball, or running about doing both – these days it's a blend of fitness and lifestyle.
Combining the best of South African sports writing with award-winning photography, SportsClub magazine aims to keep members fully informed of sports trends while providing behind-the-scenes insight into the lives of top athletes.
SPORTSCLUB Magazine:
SportsClub brings you a monthly magazine packed with all the latest news, interviews, and features from the world of sports.
This exciting magazine covers all your favourite local and international sports – English Premier League and European Football, local PSL soccer, rugby, cricket, and much more.
 The CHANCE TO WIN: R10,000 worth of Foschini Group gift cards each month, Laptops, Plasma TVs and sports game bundles worth R12,000 each month!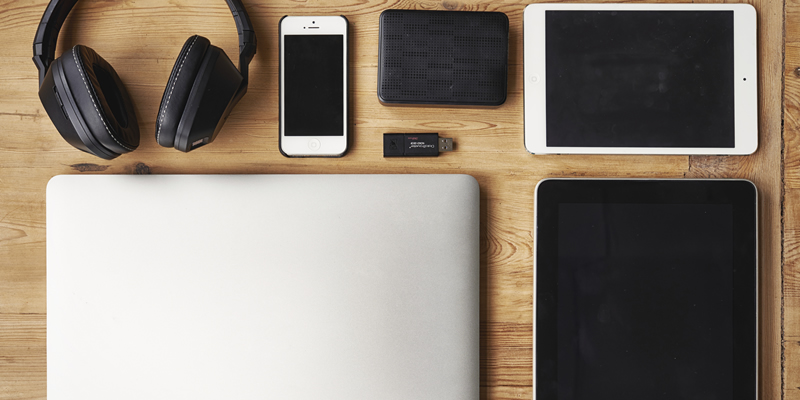 PLUS:
A free advice line tailor-made for the SportsClub magazine reader – a 24 hour a day, telephonic health advice service that will help you deal with any health concerns you may have.
Only R28.99 per month, conveniently billed to your TFG account.
Sports Club GOLD
As above, with ADDITIONAL exclusive benefits

Only R32.99 per month, conveniently billed to your TFG account.

SPORTSCLUB GOLD BENEFITS
TFG Sports Gold members enjoy a 25% discount on tickets to local sporting events: including soccer, rugby and cricket matches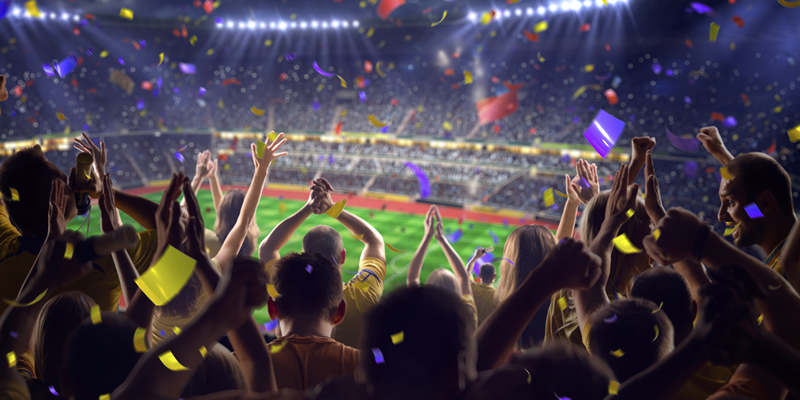 TFG donates R1.00 for each Sports Gold member every month, which will be given to the Sports Trust, an NGO Charity working with sports development.
Carl Green, Publishing Manager of TFG (The Foschini Group) hands over a cheque for R16,000 to Anita Mathews, Executive Director of the Sports Trust, on behalf of the members of SPORTSCLUB GOLD.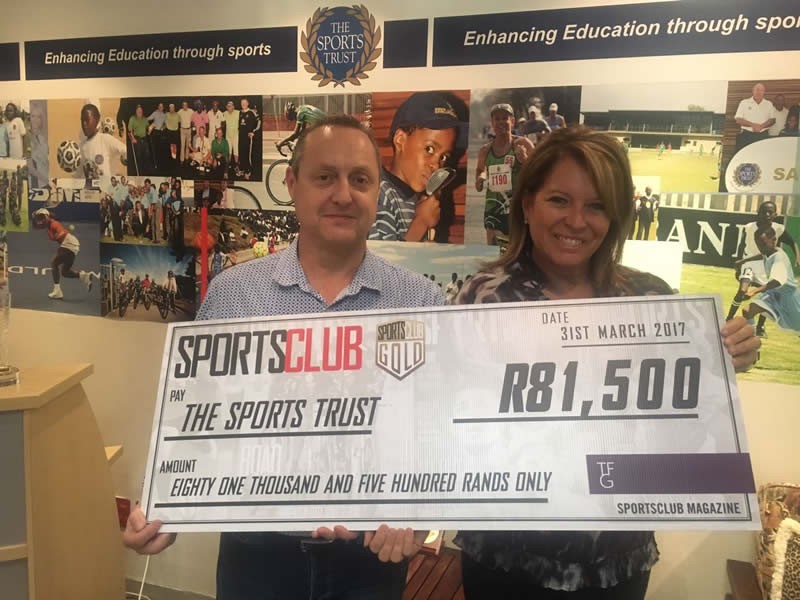 Terms and Conditions
SPORTS FAN

Whether you are a participant or a spectator, South Africa has spectacular sporting events where thousands of people come together to support their favourite teams!
Benefit: TFG Sports Gold members enjoy a 25% discount on tickets to local sporting events.
Redemption Process:
Dial 0861 227 271 and select the relevant option
The agent will request information on your desired sporting event and confirm your personal details
The agent will confirm your eligibility and ticket availability
The agent will send you a unique discount code via SMS
Visit any Computicket kiosk at Checkers or Checkers Hyper Money Market counters and provide your unique WiCode to redeem the discount on your ticket
A valid ID document must be presented for verification
Benefit Terms and conditions:
Benefit is limited to 2 sporting tickets per member per month
Savings amount is a set 25% discount on the value of the two tickets
Benefit is limited to the following events:
o Soccer: South African Premier Division standard league games available through Computicket
o Rugby: Standard Currie cup games available through Computicket
o Cricket: Standard Domestic Twenty20 and one day games available through Computicket
Events exclude:

International games
Quarter-final games
Semi-final games
Final games
Ticket prices and availability subject to change without prior notice
Benefit is strictly available at Computicket kiosks in Checkers/Checkers Hyper stores nationwide, and is not available at standalone Computicket branches or via the Computicket call-centre directly
A minimum 48 hour notice period is required prior to the event in order to obtain the discount WiCode via SMS
Save 10% on Intercape Bus Trips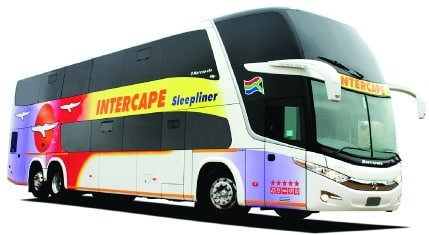 SportsClub Gold subscribers get a 10% discount on their Intercape bus bookings through Randgo. Intercape is the leading and largest privately owned intercity passenger transport service provider in Southern Africa, offering national and regional routes at affordable prices.
Save up to 30% on Accommodation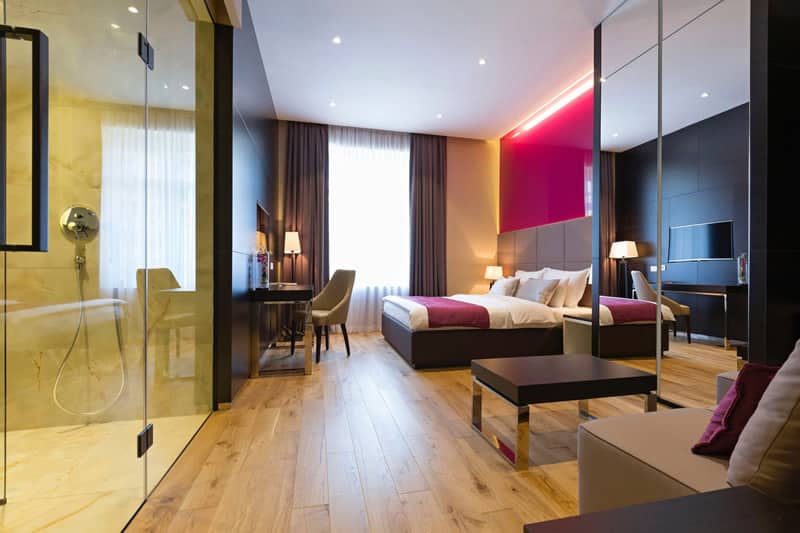 Stay for less with accommodation discounts! SportsClub Gold subscribers save up to 30% on over 300 000 hotels, bed & breakfasts, guesthouses and apartments nationwide. With a wide range of options, from hotel groups like Protea Hotels, City Lodges, Holiday Inn Express and many more, there is a destination for every need and every budget. Get in touch with our contact centre on 0861 444 243.
Intercape Terms and conditions
Discount applies to all classes – saver and flexi

Discount is only available within the borders of SA

Discount cannot be used on top of a standard discount or special (kids and pensioners)

This service is an access and information service only, all transactions will be between the member and Intercape

The Randgo call centre is only accessible Monday to Friday, 07h00 to 19h00 and Saturday 08h00 to 12h00. The Randgo call centre is closed on Sundays and public holidays

This benefit is ONLY available from INTERCAPE offices or via the INTERCAPE call centre

Randgo will verify membership at point of interaction

Vouchers will be emailed to members

Members need to print the voucher and present it at an Intercape office with a valid ID book, passport or driver's license OR contact the Intercape call centre on: 0861 287 287 (24 hours) to book

Members may need to email their voucher to the Intercape contact centre if booking tickets through their contact centre
 Accommodation Terms and conditions
 

Subject to availability
 Excludes high peak season bookings
 Randgo will verify membership at point of interaction
 All bookings incur a R50.00 booking fee per person
 A Randgo Travel representative will be in touch with you within 24 hours of receiving your request.


 The Randgo call centre is only accessible Monday to Friday, 07h00 to 19h00 and Saturday 08h00 to 12h00. The Randgo call centre is closed on Sundays and public holidays
Computicket kiosks at Checkers/Checkers Hyper stores nationwide
GIVE BACK SCHEME
R1.00 of each member's fee per month is donated to The National Sports Trust:
The Trust is carefully monitored by the Chairman and the Board members
The Trust financed various sports infrastructures during their last financial year:
Sports equipment and kit donated to schools and communities to the value of R29 million, and R86 million was allocated to national sports events, enabling thousands of school children and sports people to test their sporting skills on different levels.
TERMS AND CONDITIONS WIN R5,000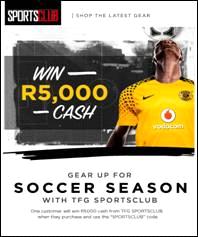 This promotional competition is organised by Foschini Group Retail Group (Pty) Ltd (registration number 1988/007302/07) a subsidiary of The Foschini Group Limited ("TFG"). 2. In these rules, "Promoter" means a person who directly or indirectly promotes, sponsors, organises or conducts the promotional competition, or for whose benefit the promotional competition is promoted, sponsored, organised or conducted, which includes TFG. No director, member, partner, employee, agent of, or consultant to the Promoter or any other person who directly or indirectly controls or is controlled by the Promoter, their advertising agencies, or their spouses, life partners, parents, children, brothers, sisters, business partners or associates, may enter this promotional competition. This also applies to a person who is a supplier of goods or services in connection with this promotional competition. 3. All participants must be resident in South Africa. 4. Should the law or any authority terminate this promotional competition, no notice of termination shall be required. In such event, all participants waive any rights and acknowledge that they shall have no claim, of any nature whatsoever against TFG, its directors, agents or employees as a result of the termination. Further, TFG reserves the right to vary, postpone, suspend or cancel the competition and any prizes which have not yet been drawn, or any aspect thereof, without notice at any time and for any reason whatsoever that TFG deems is reasonable at the time. 5. By entering the competition you agree and understand that you may win a prize and that there is no guarantee that you will win a prize. 6. Prizes are not transferable, may not be deferred or exchangeable for cash or otherwise. 7. If any taxes, levies, duties or any charges whatsoever are levied on a prize by any competent authority, the winner will be liable for these and the prize value will not be increased to compensate for such charges. 8. Winner/s will be randomly drawn at TFG Head Office in Parow East, Cape Town, within two weeks after closing date of 13th January 2018 from eligible entrants in the presence of an independent Accountant /Auditor /Attorney. Winners will be contacted telephonically. If we cannot contact a winner after two attempts have been made to reach him/her on their chosen contact number, and either the call is not answered or the call goes directly to voicemail, the prize will be forfeited and a new winner will be re-drawn. 9. The decision of the competition conductor as to the winners is final and there will be no correspondence. 10. By accepting a prize or by entering this competition, you hereby indemnify TFG, its directors, agents, employees and the promoters / sponsors against any damages of any nature whatsoever that anyone may suffer as a result of the prize/s and/or this competition, including consequential damages and economic loss. 11. Failure to comply with these rules or the terms of acceptance of a prize by a winner will be deemed to be a rejection of the prize and the winner will then be disqualified from receiving the prize.12. Cash prize winners will be contacted telephonically to request their banking details or supporting documents, which must be provided to TFG within 14 days after request thereof. If these are not provided within 14 days, or the winners cannot be contacted after two attempts have been made, the winners' TFG store accounts will be credited with the same value as the cash prize.