Young South African playmaker Mihlali Mayambela is blazing his own trail in Scandinavia, writes WADE PRETORIUS in SoccerClub magazine. 
Growing up with a successful older sibling is tough, but growing up with a brother who is a professional footballer, your career of choice, is far more difficult. That is, however, the path walked by Mark Mayambela's younger brother, Mihlali.
Exceptionally talented in his own right, Mihlali was destined for the top after impressing during his early teenage years and earned a place in the youth systems of Kaizer Chiefs and Orlando Pirates.
'It's not easy to play for Chiefs and Pirates,' says Mayambela on his troubled stay in Soweto. 'Even at training there is pressure because everybody wants to impress. But I told myself I'd make it.'
After failing to make the grade, Mayambela returned to Cape Town in 2015 where he linked up with Boebie Solomons at Cape Town All Stars; a move which, in hindsight, completely changed his career trajectory.
'I believe I've already been through a lot of bad times in my short career but that changed when I returned home,' Mayambela tells SoccerClub exclusively.
'The only time in my career that I really enjoyed the game and played good football in SA was last year under coach Boebie Solomons. The Bayhill [U19] tournament, though, made everything easier for me to move to the next step.'
His performances at Bayhill spoke volumes: he scored six goals as he helped his invitation team, JL Zwane, into the final. Then Djurgardens IF came calling. Suddenly everything expected of Mayambela was beginning to bear fruit.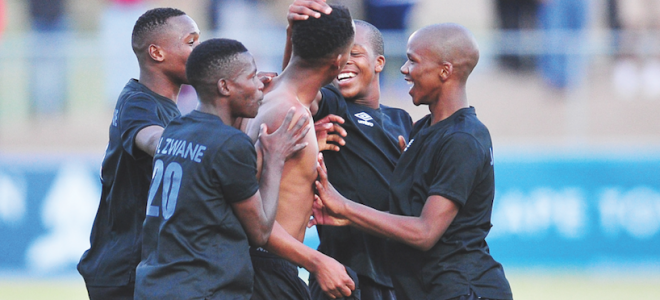 'I believe I'm stronger than before because I know how to handle difficult situations in a good manner and I've become more professional in my understanding and approach towards football.'
Mayambela's renewed passion for the game after his successful stint in Cape Town, coupled with his newfound respect for hard knocks that almost always accompany life as a professional player, has seen him take to Sweden like a veteran as he relishes the challenges of trying to establish himself more than 14 000km from home.
'Playing in Sweden is great and a good step in my entire career, so I'm enjoying life here. The weather? It's not always so cold and it's similar to Cape Town's winter. I'm pretty much used to it by now, so I am not having any problems with that anymore.'
Despite being one of the strongest sides in the country, Djurgardens finished sixth last term and have not won the league since 2005; something Mayambela is
eager to play a major role in rectifying. The 19-year-old playmaker hopes to mirror his own improvement with that of his team as personal and collective glory are on the top of his 'to-do' list.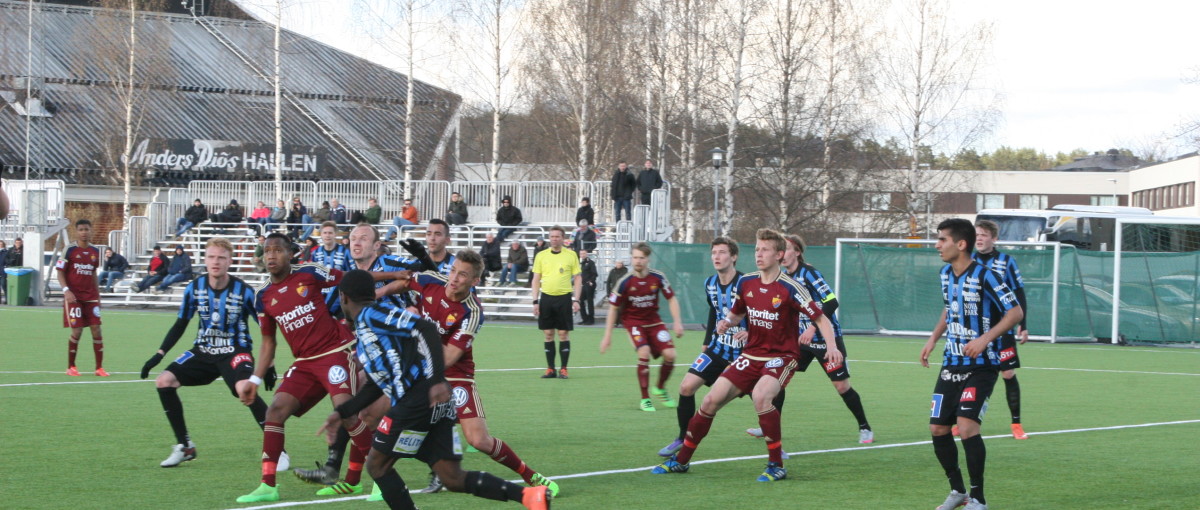 'As an individual, I'm striving to improve with each and every game as I'm determined to become the best player I can be. As a team, I'd be happy to win a trophy with them and contribute to that cause.'
His contributions have already been recognised by the club's passionate fans who have taken kindly to his pace, skills and trickery. 'Since I came back from the winter break, whenever I play the fans chant my name,' Mayambela says with a laugh.
'There was a game recently when the coach was almost forced to play me because they were chanting my name for 20 minutes. They were saying "Let Mayambela play" in Swedish, so they have been really good to me and a nice boost to my confidence.'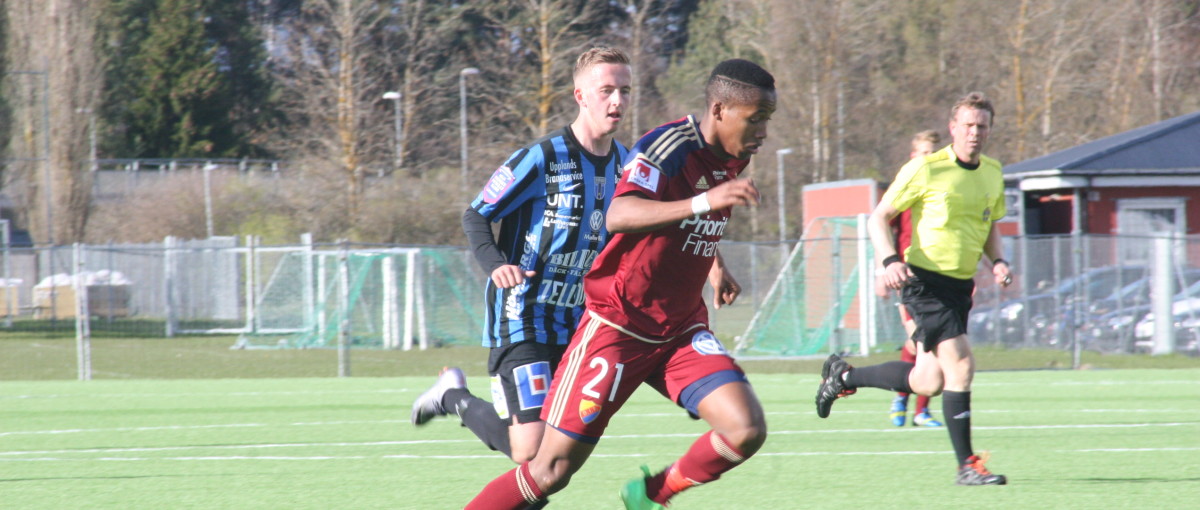 Mayambela is not yet the finished product but his attitude will see him go a long way, even possibly all the way to his dream club, Real Madrid. 'Over the past few seasons I've learned to be more professional and to respect people, it doesn't matter who he or she is … I'd say I have grown up a lot.'
There are enough traces of that self-assured teenage star that allowed Mayambela to believe he was capable of playing for any club and of beating any defender he came across.
After just six months in Sweden, he feels settled and no longer sees acclimatising to a foreign culture as an issue; rather he prefers to tackle his off-field obstacles like he does on the field: with speed, control and a hint of South African flair.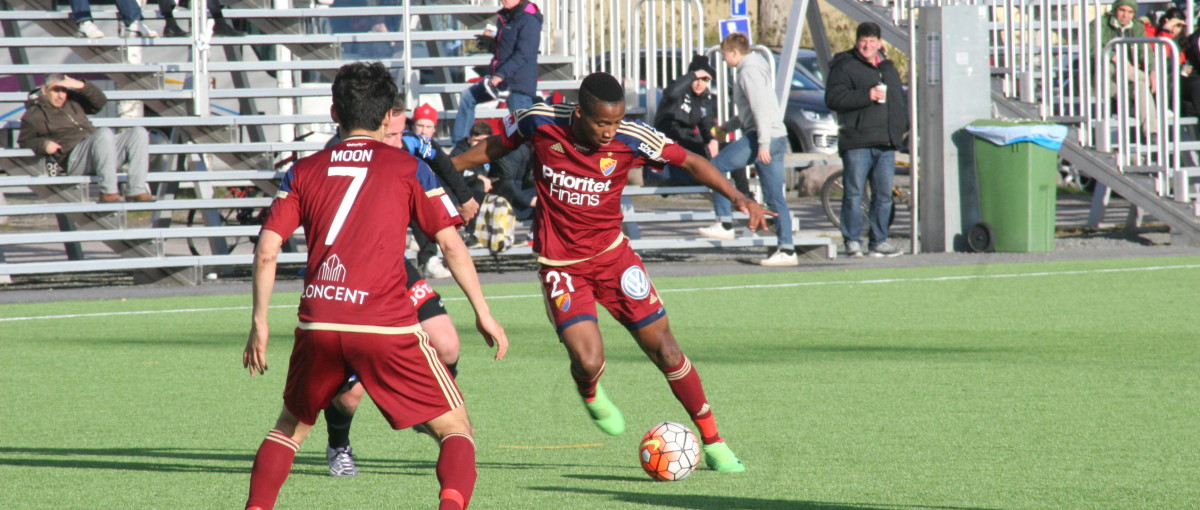 – This article first appeared in issue 72 of SoccerClub magazine.